How to Connect Android Device to PPTP VPN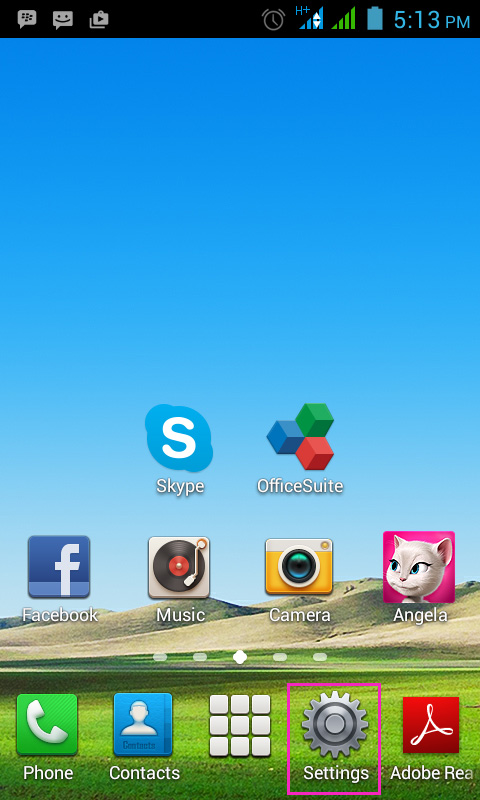 This guide provide a screenshot on how to connect your android device to PPTP VPN. Internet is all about freedom, freedom of expression and freedom of information. If your internet is being censored, you are no longer enjoying the basic privileges offered by the internet. Get unlimited access while you are on mobile,connect your Android device to PPTP VPN, Start Using PPTP VPN.
VPN offers you anonymity and keeps your privacy intact while you wallow through the dark and slippery corners of the internet walls.
Step by step guide on how to connect your Android device to a pptp vpn.
Using Tecno H5 Android Version: 4.2.2.
All screenshot taken from Tecno H5 kernel version 3.4.5
step 1.
From your home screen select settings.
step 2.
Select more to view more settings
step 3.
Choose VPN
step 4.
Tap on the plus sign on the top right corner to add a VPN
step 5.
Enter the details
Name: Any name you like
Type: PPTP
(ensure that the VPN type is PPTP; select PPTP from the dropdown list)
step 6.
Scroll down and enter your pptp vpn server address provided to you by your pptp vpn provide
Get one from Domains Hosting Pal now
step 7.
Save your settings and the pptp vpn is good to go.
step 8.
Select DHP VPN to connect to the vpn services.
Enter the username and password provided to you by your pptp vpn provider. (D H P).
username:…..
password:…..
step 9.
PPTP VPN Connection starts
step 10.
PPTP VPN connected
Wooh! We have successfully created a vpn connection from our android device to a pptp vpn server.
You can check your location by using any of the services listed below:
whoer.org
whatsmyip.org
Thanks for reading. If you need Assistance. i will be right here.
Get a pptp vpn from Domain Hosting Pal for as low as $5/mon. and reseller (up to 10 accounts) price of 3.5usd/mon.