Square Woocommerce payment solutions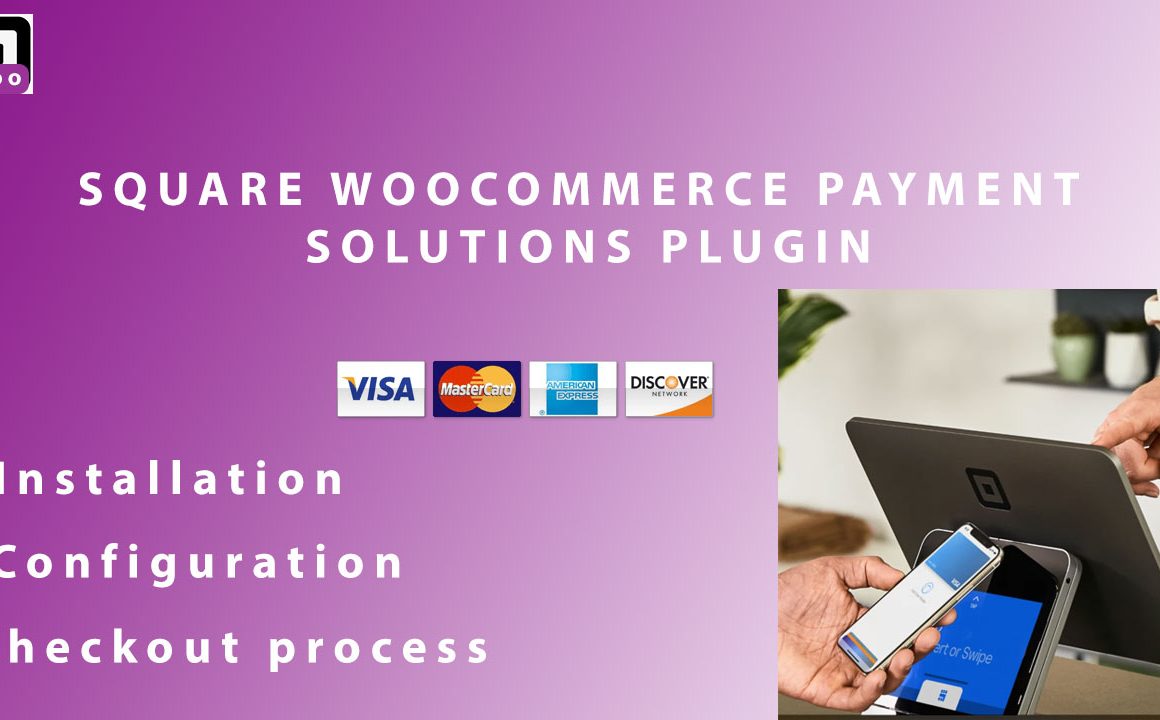 Square Woocommerce payment solutions
Square Woocommerce payment solutions provides opportunity for your Woocommerce store to use all the payment options made available by Square. These payment options includes:
Credit/Debit Card payment
AfterPay Payment solution
Direct Debit Bank Transfer (ACH)
GiftCard Payment
GooglePay
ApplePay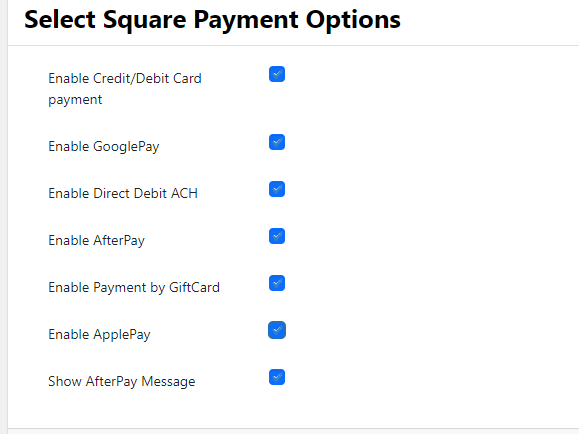 You can select which payment option should be made available to your customers during checkout.
Square woocommerce payment solutions uses the new "Web Payments SDK" which offers upgraded speed, additional payment methods , Dynamic postal code field and many other great features.
Features of Square Woocommerce payment solutions
Square payment allows you to accept credit / debit cards payments and wallet payment from your Woocommerce store. Square payment accepts all major cards (American Express, Visa,MasterCard,Union Pay,Discover,JCB and you can get your money deposited to your bank account as fast as the next business day.
The new "Web Payment SDK" is served from a global CDN which makes external payment resources to load faster.
Square Woocommerce payment solutions supports six (6) payment options, install one plugin and get six (6) payment options. You saved cost of 5 plugins.
Customer can checkout from your store without leaving your store.
The plugin is very easy to install and configure; the settings page is just one page and very to fill in fields and check the required options and you are good to go.
Highly customizable features, you can enable or disable payment options. If you want included all the payment options, you can. If you want to enable only few, yes, you can, just use the checkbox.
Easily select from list of your store locations. You do not need to manually copy your store location ID from square app dashboard. The settings button will help you load the store locations and you select a store location from among the list.
Offers your customers faster checkout process and faster order completion.
Self-hosted checkout form secured by Square unique security token. The card details are not stored on your server so you do not have to worry about PCI Compliance.
Choose between sandbox and production environment. Yes, you can test all the features of the checkout payment options in sandbox before moving to live transaction. This gives you peace of mind knowing full well that all is working as expected. The link to the test credit cards and other test information are provided at checkout (when in sandbox mode).

Square deposits your money in one to two business days into your bank account. Top notch, right?
No monthly fees (incredible) .
Instant deposits available (smile).
Chargeback protection offered by Square.
No hidden fees
Full PCI Compliance included
Payment dispute assistance.
Strong Customer Authentication (SCA)
Merchant account supported in these countries and currencies:
US
Canada
Australia
Japan
the United Kingdom
Republic of Ireland
France
Spain
Merchant Currencies:
USD, CAD, AUD, JPY , GBP,EUR
Requirement
PHP 7.4 ( up to 8.1)
Admin Demo Login Details
URL: http://woosquare.deparagon.com/wp-admin/
username: demo
Password: demodemo
Checkout Demo Login Details
URL: http://woosquare.deparagon.com/shop/
username: demo
Password: demodemo
Installation of Square Woocommerce payment solutions
Screenshots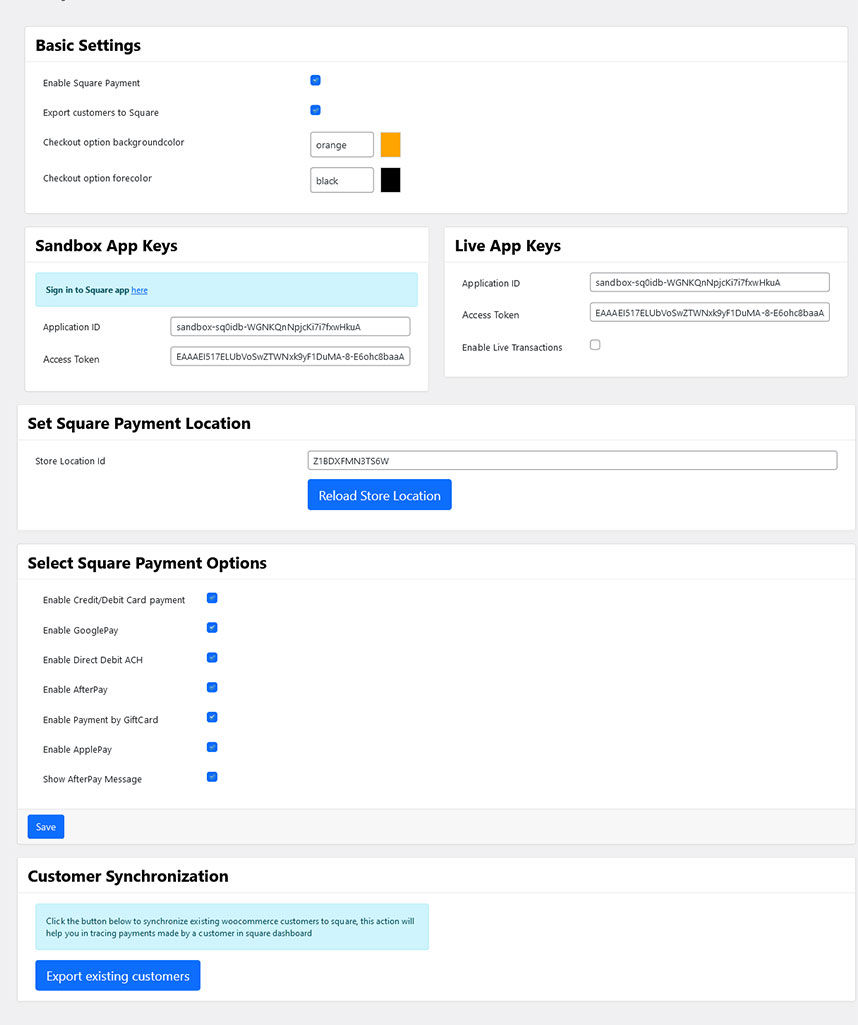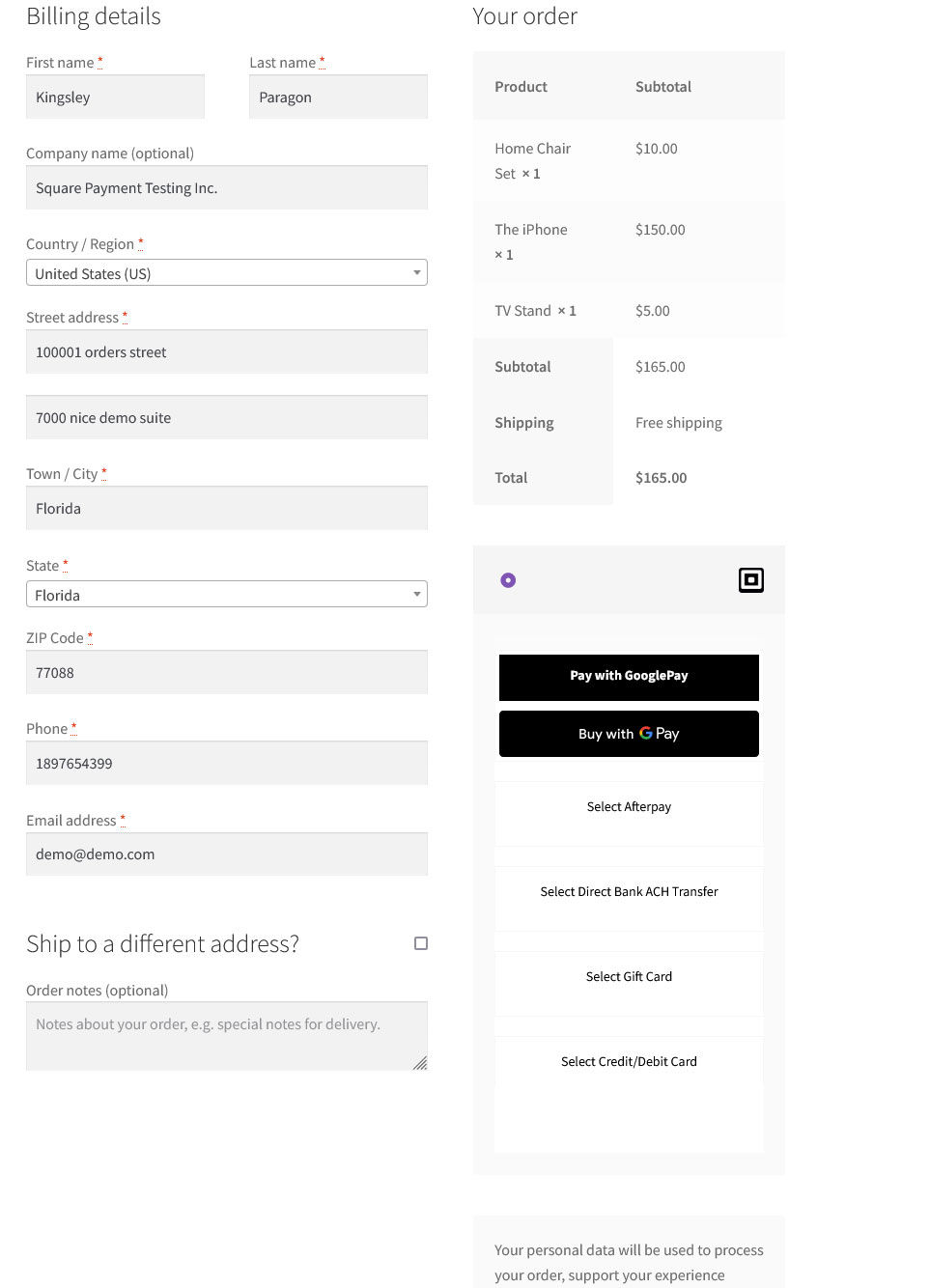 Plugin Price
Was selling at Codecanyon at $45
Purchase process takes only few minutes, if you did not get download, please comment below for immediate provision of plugin
This plugin is supported. You get updates from time to time.