Prestashop module generator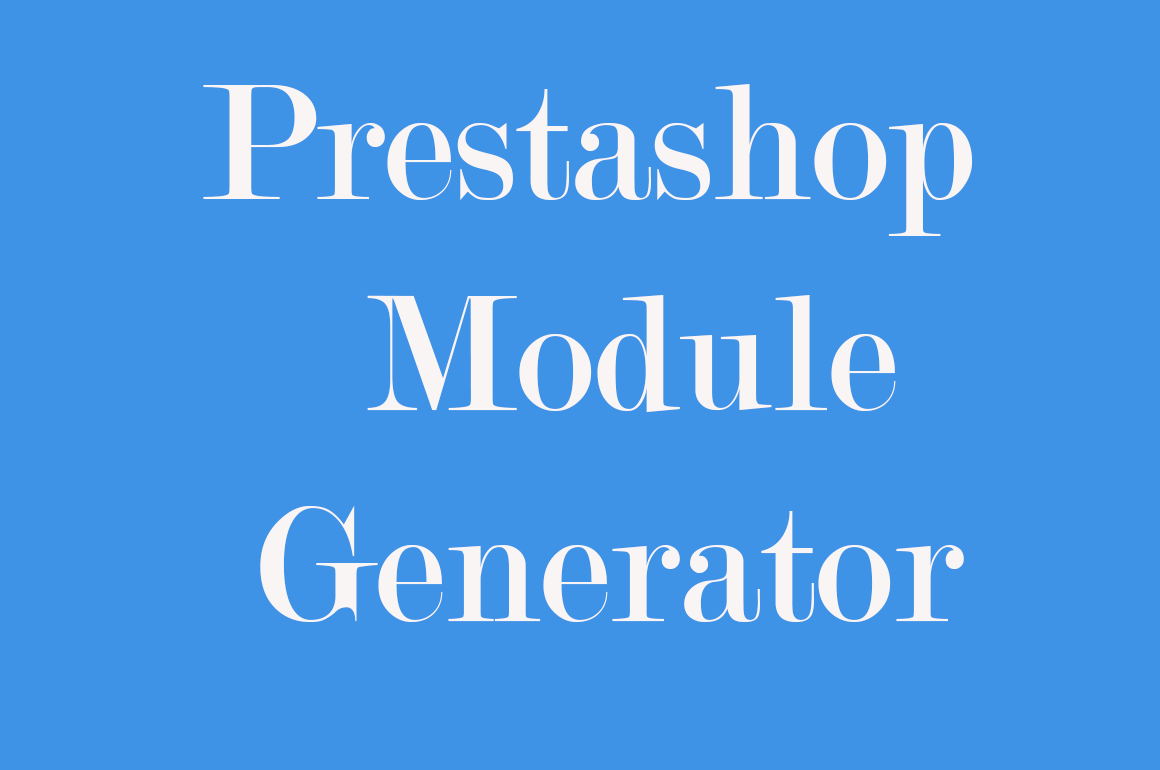 Developing Prestashop module could be a very difficult task especially when you do not have complete knowledge of the expected structure and working of Prestashop ecommerce.
If you are already familiar with Prestashop module development, Prestashop module generator will help you complete new projects in less time. It generates a downloadable module that you can customize to fit your special project requirement.
The Prestashop module generator form
Fill in the module name and the two letter namespace. The two letter namespace will be prefixed on the class names and names of fields.
Fill in the module display name and the module description.
Put in your Author name, Likely your first name and last name or your company name
Click on the "Generate" button and the module will be generated for you.
You can download the module and modify to your desire.
You can always leave a comment here.