Custom Programming
[wonderplugin_slider id="1″]
Paragon Tech can provide front end and back end web development services to includes custom programming in the following technologies:
JavaScript
Jquery
AJAX
PHP
HTML
HTML5
CSS & CSS3
XTML
MySQL
Bootstrap
W3C Compliant
Responsive Web Design
We also have unique experience to develop custom services to meet your specific needs.  This can include but is not limited to:
SSO (Single Sign On)
OAuth (Authorization and Access Scripting Customization)
Custom Applications
Custom Program Services
GUID
Data Reporting Services (Dashboards)
Custom Chat Services
Custom Schedulers & Calendar features
Custom Forms and Form Actions
Custom Interface Design
Gallery Design, Sliders & Animations
Color Theory & Color Emotion Marketing
Logo Design
Web Mapping, Sitemap Design
SEO strategy and Digital Marketing
Install, Design, Customize your online store & load products or add web services for product loading or importing.
Technical Support and Desktop Support services
Training & Educational programs on safe browser searching & other important internet safe protocols to use.
Meeting, MeetUp or custom social sites with special chat and matchmaking functionality.
Intranets, or company internal websites that help your company share and work on documents, projects and timelines collaboratively with unlimited functionality.
Photo Gallary, Digital Magazine Templates, Chat rooms, sale sites, classified ad sites,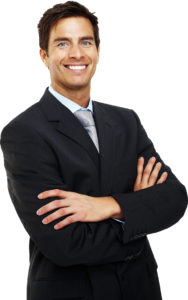 We also have extensive experience in database integration to online websites, custom database applications, e-commerce design and custom modules for e-commerce software like Magento, Prestashop, WooCommerce and others.   We can also provide WordPress plug-in design and customization.  You can have a fully operational online store in less than one week!   Our favorite online store systems can house over 20,000 products with up to 10 images each and full descriptions, product manual attachments, facebook like buttons and so much more.  We can even add comparable products, carousels with products in the same categories or suggestion products to upsell, we can provide a voucher/coupon system, merchant processing, offline credit card processing and other payment gateways as well as a way to offer affiliate credit to have others 'resell' your products in your store but them get credit for it.  We can provide online store chat lines and online store integrations that are custom suited to fit any need you have.  We can and will do it all for you at your request.  We can develop your online store better and more cost-effectively than any other design or web development firm in the world.
If you can imagine it ParagonTech's team of professional expert web developers can create it.  Contact us now for a quote or to provide the specifications of your deliverables and we will get back to you within 1 business day.  Quality service and customer care are our top priority.  We warranty all services for 30 days.