Introducing Google Cloud Compute Engine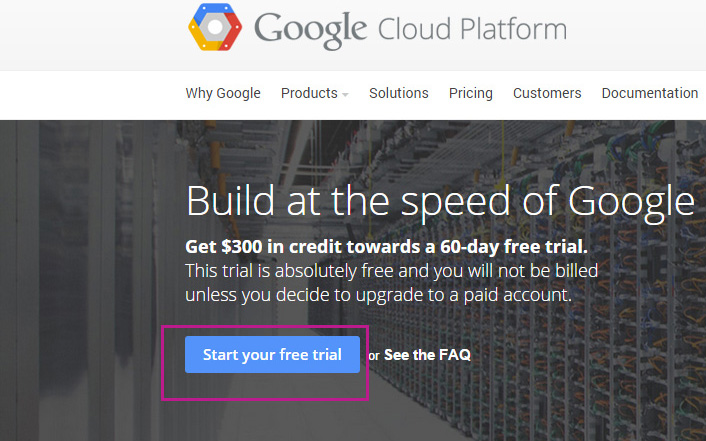 Introducing Google Compute Engine
Google provide cloud services which allows you to create anything from simple websites to complex applications.
The good thing about this service is that it is built on the same infrastructure that powers other Google services ( like Google search, Youtube, Gmail etc).
Google is also giving away $300 in credit towards a 60-day free trial. Are you excited already. Yeap. Let explore Google cloud services and introduce you to the Google Cloud Compute Engine.
Login to your google account. If you don't already have one, create one at Google.com. Navigate to Google cloud services website and start a free trial. Fill in your basic information and you are good to go.
Your account will not be billed for the first 60 days. After the first 60 days, you can decide to upgrade your account. This free offer(60 days trial) will allow you to check out all the features without worrying about the cost. There is also a recent cut in the price of almost all the Google Cloud services, ranging from Google Compute Engine to Cloud SQL. If you are going to follow through this tutorial and the subsequent tutorial on Google Cloud services, especially Google compute Engine, you will learn a lot and most important, find out how to make lots of money $,$$$ managing Google compute engine instance for your clients.
Once you can access your console, the first thing is to create a project. A project is just a way you group related works. E.g if you are developing a Game and WordPress site you can create two projects, one for the game, the other for the WordPress site. It all depends on your own concept, you can also decide to create a single project for all your works.
Once you are done creating your project, then it is time to join me in the next tutorial, creating Google compute engine instance.